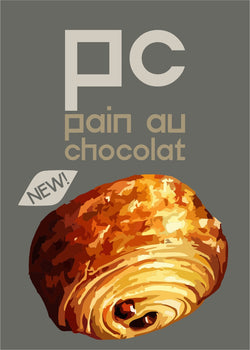 Wheaty's -Pain Au Chocolate Croissant (Per 2 Pieces)
PAC! Our Classic French Chocolate Filled Croissants are Divine! With Dark Chocolate inside, they are utterly delicious.
Storage & H(eating) suggestions: Shelf life is 3 days. Should be refrigerated. Wrap and freeze for up to 1 month. To eat, warm in an oven or Air Fryer at 200 degrees for 3 minutes. Do not microwave.
Ingredients: Flour, Butter, Sugar, Salt, Milk, Yeast, Dark Chocolate.