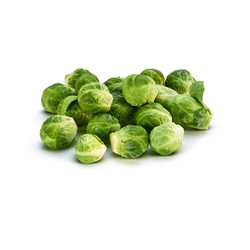 Brussel Sprouts (Per 200 Grams)
Brussels sprouts are high in fiber, vitamins, minerals and antioxidants, making them a nutritious addition to your diet. They may also come with added health benefits, including the potential to reduce the risk of cancer, decrease inflammation and improve blood sugar control.
DELIVERY: We currently deliver in Delhi-NCR.
STORAGE: Refrigerate the box if not consuming immediately. Do not preserve the box for long.