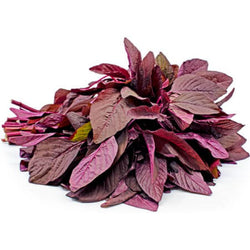 Saag are storehouse for many phytonutrients, antioxidants, minerals and vitamins which contribute immensely to health and wellness. It might help manage weight by maintaining a good digestive health and suppressing hunger due to its high fiber and protein content as well as mild laxative property. It also boosts immunity and prevents various infections due to the presence of vitamin C in it.
DELIVERY: We currently deliver in Delhi-NCR.
STORAGE: Refrigerate the box if not consuming immediately. Do not preserve the box for long.