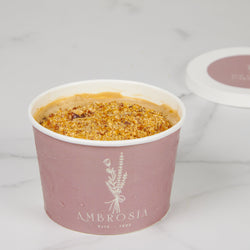 Ambrosia's - Coffee Toffee Ice Cream Cake Tub
Layers of chocolate sponge filled with coffee toffee ice cream . Finished with crunchy praline.
Net Weight - 450 Grams
Disclaimer - This product will be delivered by the team of Ambrosia, please expect a different delivery timeline than your fruits & vegetables order.