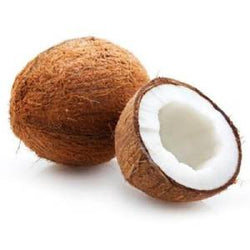 Coconut Brown (Per piece)
Coconuts are highly nutritious, rich in fiber, and packed with essential vitamins and minerals. From culinary creations to magic beauty potions, coconuts packs a good punch. Rich in fiber and MCTs, it may offer a number of benefits, including improved heart health, weight loss, and digestion. 
DELIVERY: We currently deliver in Delhi-NCR.


STORAGE: Refrigerate the box if not consuming immediately. Do not preserve the box for long.