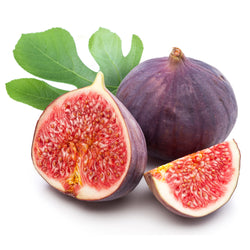 Figs - Anjeer (Per 4 Pieces)
Well-loved for their sweet, mild flavor and multiple uses, Figs are low in calories and have no fat. One large, raw fig has just 47 calories. If you're looking to shed pounds, figs are a great replacement for unhealthy snacks (in moderation).

DELIVERY: We currently deliver in Delhi-NCR.
STORAGE: Refrigerate the box if not consuming immediately. Do not preserve the box for long.