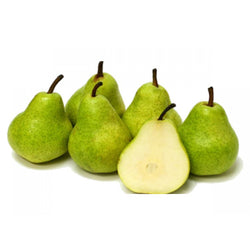 Pear - Kashmiri Naakh (Per 500 Grams)
Pear - Indian Nakh gets the name from its grained flesh. A conical shaped small to medium sized variety with crisp, white and juicy flesh. They're a great source of fiber, 
antioxidants, and potassium.

DELIVERY: We currently deliver in Delhi-NCR.


STORAGE: Refrigerate the box if not consuming immediately. Do not preserve the box for long.