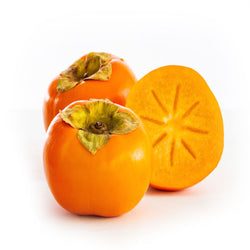 Persimmon (Per 500 Grams)
Persimmon is rich in nutrients such as vitamins, minerals, and antioxidants that are vital for optimum health. They help boost immunity due to the presence of vitamin C & are also a good source of fibre. A single persimmon has approximately 80% of the daily requirement of vitamin C and 20% of fibre.
DELIVERY: We currently deliver in Delhi-NCR.
STORAGE: Refrigerate the box if not consuming immediately. Do not preserve the box for long.