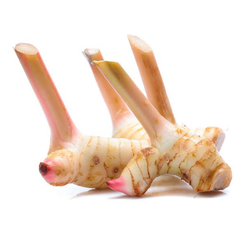 Thai Galangal (Per 250 Grams)
Galangal root is rich in antioxidants & contains anti-inflammatory properties and therefore is beneficial in treatment of arthritis. It also helps to relieve discomfort caused due to inflammation of the abdomen and ulcers too.
DELIVERY: We currently deliver in Delhi-NCR.
STORAGE: Refrigerate the box if not consuming immediately. Do not preserve the box for long.