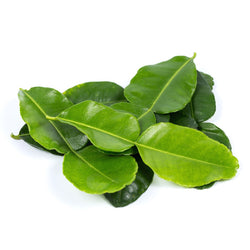 Lemon Leaves (Per 50 Grams)
The most important health benefits of kaffir lime include its ability to promote oral health, detoxify the blood, boost skin health.The Kaffir lime is just one of many fruits from the citrus family that do wonders for our health and well-being.
DELIVERY: We currently deliver in Delhi-NCR.
STORAGE: Refrigerate the box if not consuming immediately. Do not preserve the box for long.