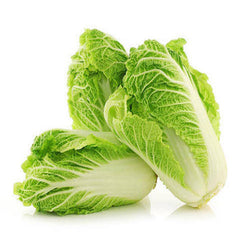 Chinese Cabbage (Per 500 grams)
Studies suggest consuming napa cabbage in a diet can help to protect the body from cancers and help to lower LDL levels. Napa cabbage is an incredible resource of folic acid and Vitamin B. Napa cabbage is high in Vitamin C. It's also an amazing source for Vitamin K.
DELIVERY: We currently deliver in Delhi-NCR.
STORAGE: Refrigerate the box if not consuming immediately. Do not preserve the box for long.