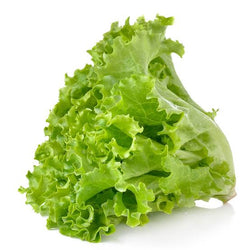 Green Lettuce (per 250 grams)
The leafiest and greenest of the leafy greens, lettuce is 'The King' when it comes to packing a punch of antioxidants and vitamins. Studies have shown that greens, especially those like lettuce, reduced the risk of type 2 diabetes. One major reason lettuce can be an ideal weight loss food is calories – one serving of lettuce contains just 5 calories.
DELIVERY: We currently deliver in Delhi-NCR.
STORAGE: Refrigerate the box if not consuming immediately. Do not preserve the box for long.