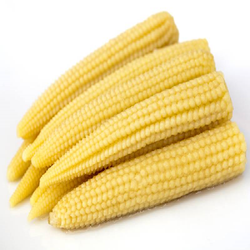 Baby Corn (per 200 grams)
The consumption of baby corn improves digestive system. Baby corn is a good source of different nutrients. It also contains fibres and protein as well as vital antioxidants. Just half cup of baby corn meets 4 per cent of the daily body requirement of vitamin A and iron.
DELIVERY: We currently deliver in Delhi-NCR.
STORAGE: Refrigerate the box if not consuming immediately. Do not preserve the box for long.