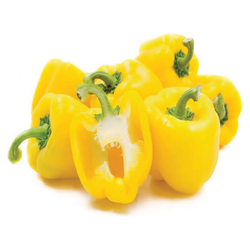 Yellow Bell Pepper (appx 250-300 gms)
Bell peppers are rich in many vitamins and antioxidants, especially vitamin C and various carotenoids. For this reason, they may have several health benefits, such as improved eye health and reduced risk of several chronic diseases. All in all, bell peppers are an excellent addition to a healthy diet.
DELIVERY: We currently deliver in Delhi-NCR.
STORAGE: Refrigerate the box if not consuming immediately. Do not preserve the box for long.