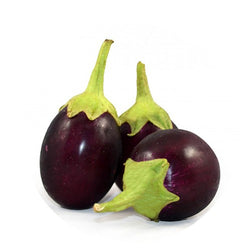 Brinjal (Per 500-600 grams)
Brinjal is a rich source of dietary fibre hence promotes digestion. It helps in maintaining blood sugar and cholesterol levels. It contains phytonutrients which protects our cells from getting damaged and has strong anti-bacterial properties.
DELIVERY: We currently deliver in Delhi-NCR.
STORAGE: Refrigerate the box if not consuming immediately. Do not preserve the box for long.