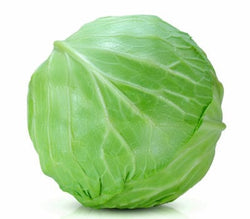 Cabbage (Per Piece 500-700 grams)
Half a cup of cooked cabbage has about a third the vitamin C you need for the day. It also gives you doses of fiber, folate, potassium, magnesium, vitamins A and K, and more.
DELIVERY: We currently deliver in Delhi-NCR.
STORAGE: Refrigerate the box if not consuming immediately. Do not preserve the box for long.