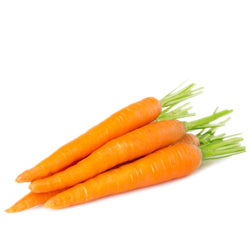 English Carrot (Per 500 Grams)
It is crunchy, tasty, and highly nutritious. Carrots are a particularly good source of beta carotene, fiber, vitamin K1, potassium, and antioxidants. They also have a number of health benefits. They're a weight-loss-friendly food and have been linked to lower cholesterol levels and improved eye health.
DELIVERY: We currently deliver in Delhi-NCR.
STORAGE: Refrigerate the box if not consuming immediately. Do not preserve the box for long.