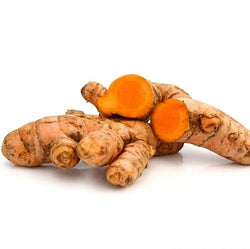 Raw Haldi (Per 250 Grams)
Fresh turmeric is a bright orange root-like subterranean stem (aka a rhizome) famous for powerful anti-inflammatory, antioxidant and antibacterial properties. A member of the ginger family, it has been used in Indian Ayurvedic and Chinese medicines for centuries to heal wounds, treat skin conditions, inflammations and infections.
DELIVERY: We currently deliver in Delhi-NCR.
STORAGE: Refrigerate the box if not consuming immediately. Do not preserve the box for long.