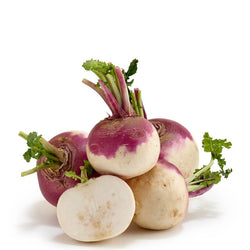 Turnips are loaded with fiber and vitamins K, A, C, E, B1, B3, B5, B6, B2 and folate (one of the B vitamins), as well as minerals like manganese, potassium, magnesium, iron, calcium and copper. They are also a good source of phosphorus, omega-3 fatty acids and protein.
DELIVERY: We currently deliver in Delhi-NCR.
STORAGE: Refrigerate the box if not consuming immediately. Do not preserve the box for long.