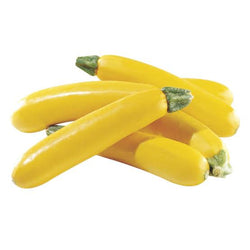 Yellow Zucchini (per 250-350 grams)
 Zucchini is packed with beneficial nutrients including Vitamins C and A, potassium, folate, and fiber. All contribute to a healthy heart by decreasing the risk of stroke, reducing high blood pressure, and lowering cholesterol.
DELIVERY: We currently deliver in Delhi-NCR.
STORAGE: Refrigerate the box if not consuming immediately. Do not preserve the box for long.