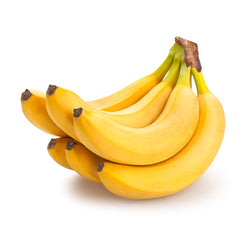 Bananas are extremely healthy and delicious. They contain several essential nutrients and are beneficial for digestion, heart health and weight loss. They contain a fair amount of fiber as well as several antioxidants. Each banana has only about 105 calories and consists almost exclusively of water and carbs.

DELIVERY: We currently deliver in Delhi-NCR.

STORAGE: Refrigerate the box if not consuming immediately. Do not preserve the box for long.