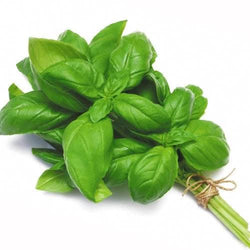 Basil is an excellent source of vitamin K, manganese, iron, vitamin A, and vitamin C. It's also a good source of calcium, magnesium, and omega-3 fatty acids. Basil leaves help to lose weight by boosting the metabolism of the body. Its strong anti-inflammatory properties can prove to be a cure to a variety of diseases and disorders.
DELIVERY: We currently deliver in Delhi-NCR.
STORAGE: Refrigerate the box if not consuming immediately. Do not preserve the box for long.