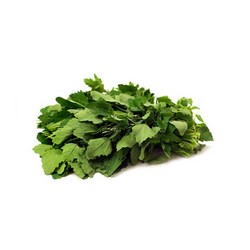 Bathua Leaves (Per 500 Grams)
Bathua leaves are consumed for their high concentration of amino acids, which are important for cell formation and cell repair. Bathua is a winter green which may be consumed if one is suffering from digestive troubles as it is rich in fibre.
DELIVERY: We currently deliver in Delhi-NCR.
STORAGE: Refrigerate the box if not consuming immediately. Do not preserve the box for long.