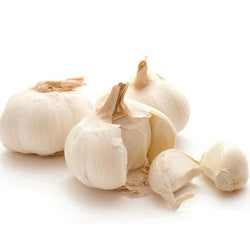 Chinese Garlic (Per 250 Grams)
Garlic is low in calories and rich in vitamin C, vitamin B6 and manganese. It also contains trace amounts of various other nutrients. Garlic is delicious and easy to add to your diet. You can use it in savory dishes, soups, sauces, dressings and more.
DELIVERY: We currently deliver in Delhi-NCR.
STORAGE: Refrigerate the box if not consuming immediately. Do not preserve the box for long.