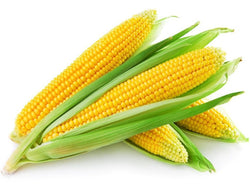 Corn - Bhutta (Per 2 Pieces)
Corn has several health benefits. Because of the high fiber content, it can aid with digestion. It also contains valuable B vitamins, which are important to your overall health. Corn also provides our bodies with essential minerals such as zinc, magnesium, copper, iron and manganese.
DELIVERY: We currently deliver in Delhi-NCR.
STORAGE: Refrigerate the box if not consuming immediately. Do not preserve the box for long.