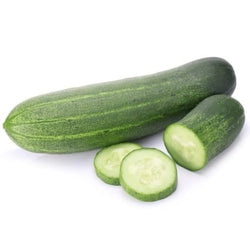 Packed with vitamins, dietary fiber, and water, cucumber helps in indigestion. Cucumber has zero fat, low-calories, making it an excellent snack for people looking to lose weight. So toss some cucumbers in salads or eat them as it is and add a dash of lemon juice, salt and black pepper to stimulate weight loss.
DELIVERY: We currently deliver in Delhi-NCR.
STORAGE: Refrigerate the box if not consuming immediately. Do not preserve the box for long.