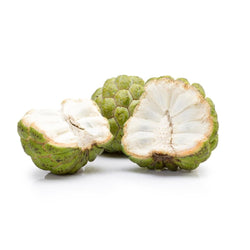 Custard Apple (Per 2 pcs 450-500 Grams)
Custard Apples contain antioxidants like Vitamin C which helps fight off free radicals in body. They are high in Potassium and Magnesium which protect the heart from cardiac disease. Custard Apples are rich in Vitamin A which keeps skin and hair healthy. 
DELIVERY: We currently deliver in Delhi-NCR.
STORAGE: Refrigerate the box if not consuming immediately. Do not preserve the box for long.