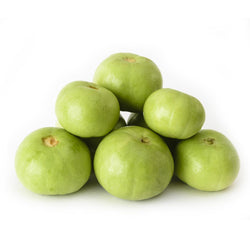 Desi Tinda (Per 250 Grams)
A water-rich vegetable, it keeps your body cool and healthy, helps excrete toxins from the kidney. It also contains a lot of fiber, which helps in digestion and is low in fat and good for heart.
DELIVERY: We currently deliver in Delhi-NCR.
STORAGE Refrigerate the box if not consuming immediately. Do not preserve the box for long.