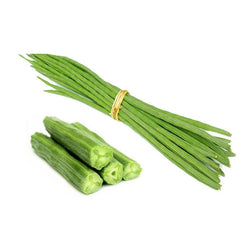 Drumstick (per 250 grams)
The humble drumsticks have powerful health benefits. Consuming drumsticks on a regular basis may help you streamline blood circulation well. Dried drumstick and moringa leaf powder can make amazing smoothies too.
DELIVERY: We currently deliver in Delhi-NCR.
STORAGE Refrigerate the box if not consuming immediately. Do not preserve the box for long.