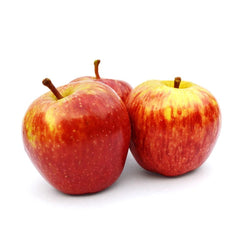 Fuji Apple (Per 4 Pcs 750-800 gms)
Red Fuji Apples are big and have a honey sweet taste. They have a firm texture and are crispy and juicy. D
epending on their size, a Fuji apple can have about 100 calories is packed with nutrients. Fuji Apples contain high amounts of flavonoids which can reduce the risk of heart attack and heart diseases. 

DELIVERY: We currently deliver in Delhi-NCR.
STORAGE: Refrigerate the box if not consuming immediately. Do not preserve the box for long.