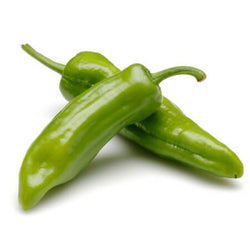 Green Chilli - Achari (Per 500 Grams)
Loaded with Vitamin C and beta-carotene, green chillies are great for healthy eyes, skin and immune system. Make sure to store the green chillies at a dark cool area because chillies lose their Vitamin C, when they are exposed to heat, light and air. They are proven to balance blood sugar levels.
DELIVERY: We currently deliver in Delhi-NCR.
STORAGE: Refrigerate the box if not consuming immediately. Do not preserve the box for long.