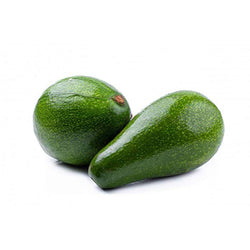 Indian Avocado (Per Piece 250-300 Grams)
Avocados are rich in fibre and nutrients like Vitamin C, K, E, B5, & B6. They are loaded with antioxidants and can help aid weight loss. Avocados, along with great taste, are heart healthy too!

DELIVERY: We currently deliver in Delhi-NCR.
STORAGE: Refrigerate the box if not consuming immediately. Do not preserve the box for long.