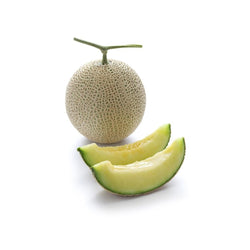 Japanese Melon (Per Piece)
Japanese Melons are deliciously packed with varied nutrients. Their water content is about 90% and help you stay hydrated all day long. Rich in fibre, Japanese Melons help reduce the risk of diabetes and go a long way in aiding weight loss. 

DELIVERY: We currently deliver in Delhi-NCR.
STORAGE: Refrigerate the box if not consuming immediately. Do not preserve the box for long.