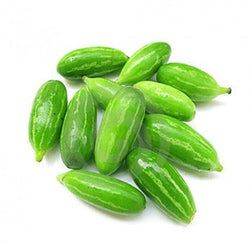 Available as a dietary supplement, ivy gourd is said to have potent anti-inflammatory and antioxidant effects that may aid in the prevention or treatment of a diverse range of health conditions, from diabetes and high cholesterol to high blood pressure and obesity.
DELIVERY: We currently deliver in Delhi-NCR.
STORAGE Refrigerate the box if not consuming immediately. Do not preserve the box for long.