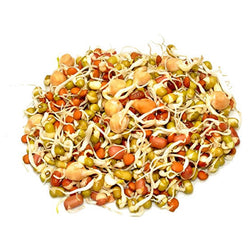 Mix Sprouts (Per 200 Grams)
Including sprouts in your daily diet may also have benefits for your heart. That's mainly because sprouts may reduce risk factors for heart disease, such as high blood cholesterol levels.
DELIVERY: We currently deliver in Delhi-NCR.
STORAGE: Refrigerate the box if not consuming immediately. Do not preserve the box for long.