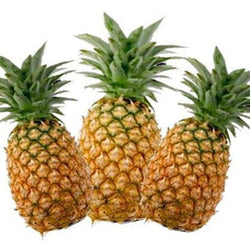 Pineapples reduce the risk of macular degeneration due to presence of Vitamin C and antioxidants in them. They help reduce inflammation and blood clot. Pineapples help reduce common cold, sinus inflammation, and help develop strong bones.
DELIVERY: We currently deliver in Delhi-NCR.
STORAGE: Refrigerate the box if not consuming immediately. Do not preserve the box for long.