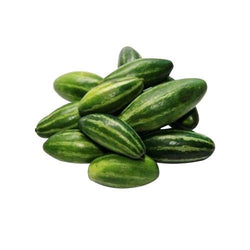 Pointed Gourd - Parwal (Per 250 Grams)
Parwal is rich in fibre, which helps for proper digestion. It also helps to solve gastrointestinal and other problems of the liver. So, add this veggie to your regular diet. Parwal is high in antioxidants, vitamins A and C that help to fight with the free radical molecules responsible for ageing.
DELIVERY: We currently deliver in Delhi-NCR.
STORAGE Refrigerate the box if not consuming immediately. Do not preserve the box for long.