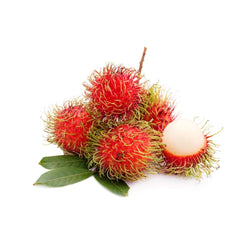 Imported Rambutan (Per 500 Grams)
Rambutans can be effective in reducing the body's fat content because of their high fiber and water content and low calorie count. They are a rich source of iron and Vitamin C. Rambutans contain good amount of water and help keep you hydrated.

DELIVERY: We currently deliver in Delhi-NCR.
STORAGE: Refrigerate the box if not consuming immediately. Do not preserve the box for long.