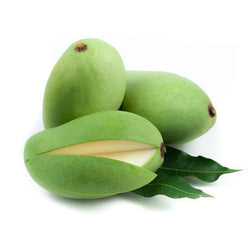 Raw Mango (Per 500 Grams)
Raw mango contains vitamin A and Vitamin E that enhances one's hormonal system. Eating unripe mangoes with salt prevents the excessive loss of water from the body, and helps to quench thirst. In addition, it also protects one from the negative effects of very high temperature.
DELIVERY: We currently deliver in Delhi-NCR.
STORAGE: Refrigerate the box if not consuming immediately. Do not preserve the box for long.