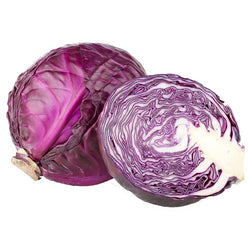 Red Cabbage (Per 500 grams)
Red cabbage is complimented by varying textures and flavors rich, bold and spicy, such as stewed and grilled meats, cream, olive oil, butter, eggs and cheeses, avocados and chilies. Red cabbage provide far greater health benefits than that of Green cabbage varieties. The anthocyanins act as dietary antioxidants, as digestive aids, as an anti-inflammatory, and they have potentially protective, preventative, and therapeutic roles in a number of human diseases.
DELIVERY: We currently deliver in Delhi-NCR.