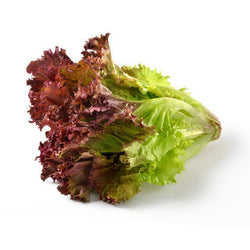 Red Lettuce (Per packet - 250 Grams)
Red leaf lettuce naturally qualifies as a calorie-free food. It's also fat-free and consists primarily of water. These nutritional qualities create low-energy density. Its also provides a boost of vitamins A and K.
DELIVERY: We currently deliver in Delhi-NCR.
STORAGE: Refrigerate the box if not consuming immediately. Do not preserve the box for long.