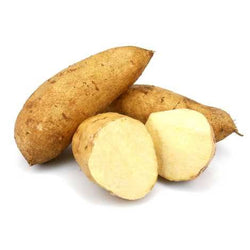 Sweet Potato (Per 500 Grams)
Sweet potatoes are a rich source of fibre as well as containing an array of vitamins and minerals including iron, calcium, selenium, and they're a good source of most of our B vitamins and vitamin C.
DELIVERY: We currently deliver in Delhi-NCR.
STORAGE Refrigerate the box if not consuming immediately. Do not preserve the box for long.