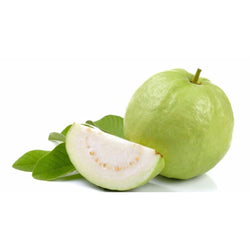 Thai Guava (Per Piece 300-350 Grams)
Guavas are one of the healthiest tropical fruits, which are rich in potassium and are beneficial for maintaining a healthy heart. They contain plenty of antioxidants which help fight against free-radicals. They help in lowering bad cholesterol and promote the growth of good cholesterol aiding proper functioning of  cardiovascular system.

DELIVERY: We currently deliver in Delhi-NCR.
STORAGE: Refrigerate the box if not consuming immediately. Do not preserve the box for long.