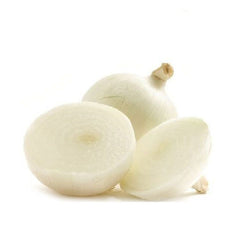 White Onion (Per 500 grams)
White Onions contain fiber and folic acid, a B vitamin that helps the body make healthy new cells. Onions are healthy whether they're raw or cooked, though raw onions have higher levels of organic sulfur compounds that provide many benefits.
DELIVERY: We currently deliver in Delhi-NCR.
STORAGE: Refrigerate the box if not consuming immediately. Do not preserve the box for long.