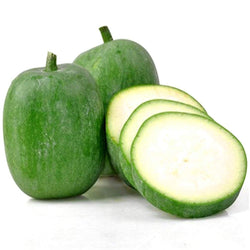 White gourd's low calorie, low carb, high water, and high fiber contents provide a nutrient combination that may promote digestive health and help you maintain a healthy weight. It is very low in calories, and rich in soluble fibres that help keep you full for a long time. It acts as a coolant since it is alkaline in nature. It also happens to be a very good source of vitamin C, flavonoids that help pump up your immunity levels.
DELIVERY: We currently deliver in Delhi-NCR.
STORAGE: Refrigerate the box if not consuming immediately. Do not preserve the box for long.